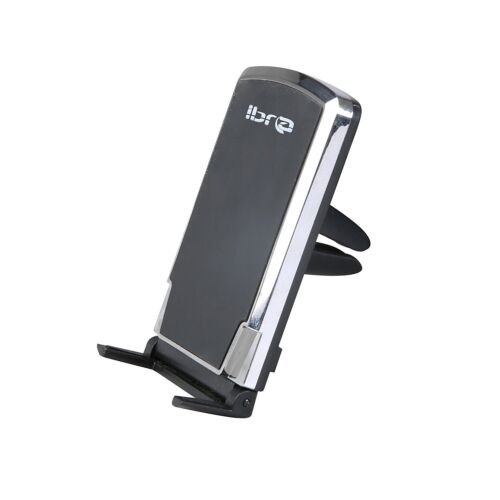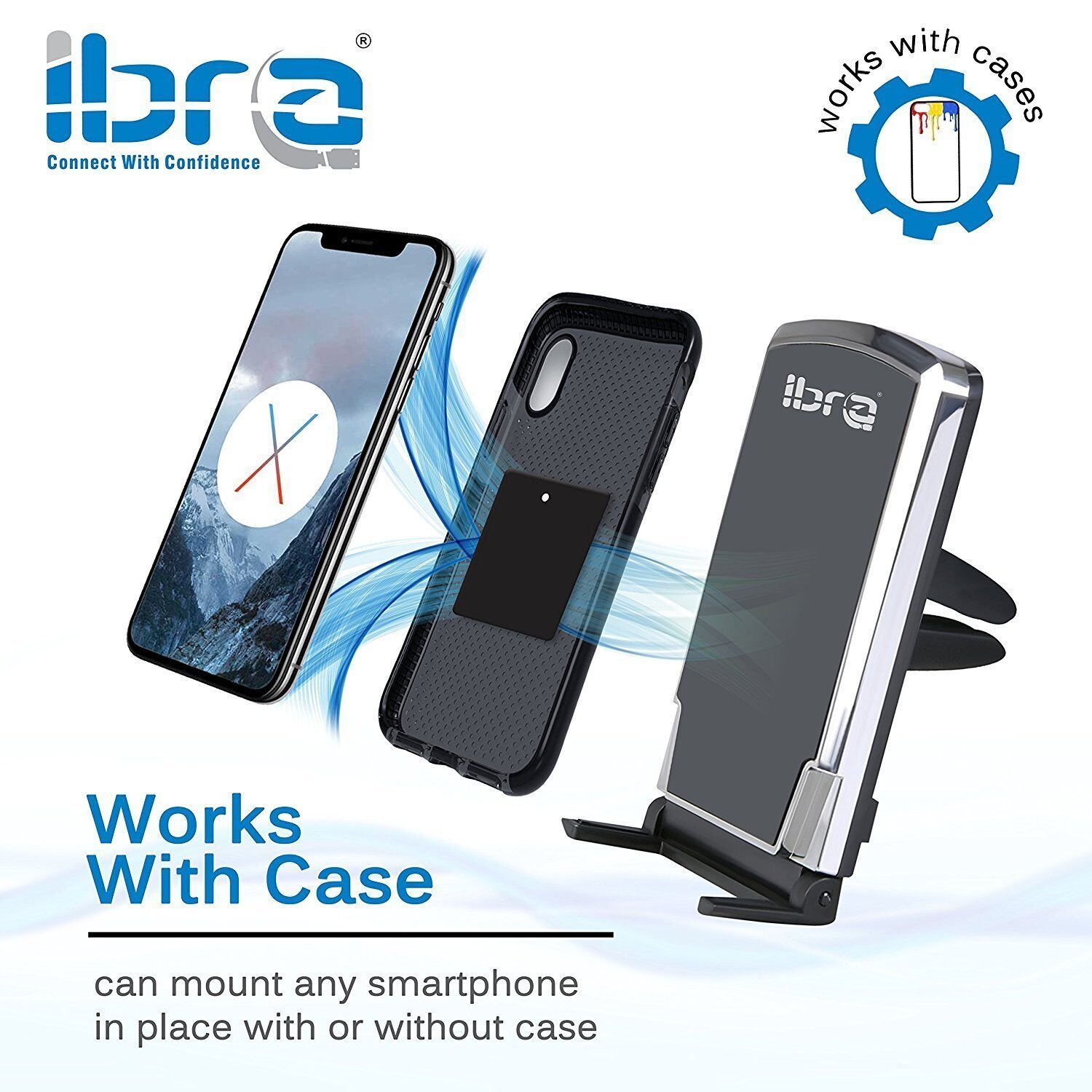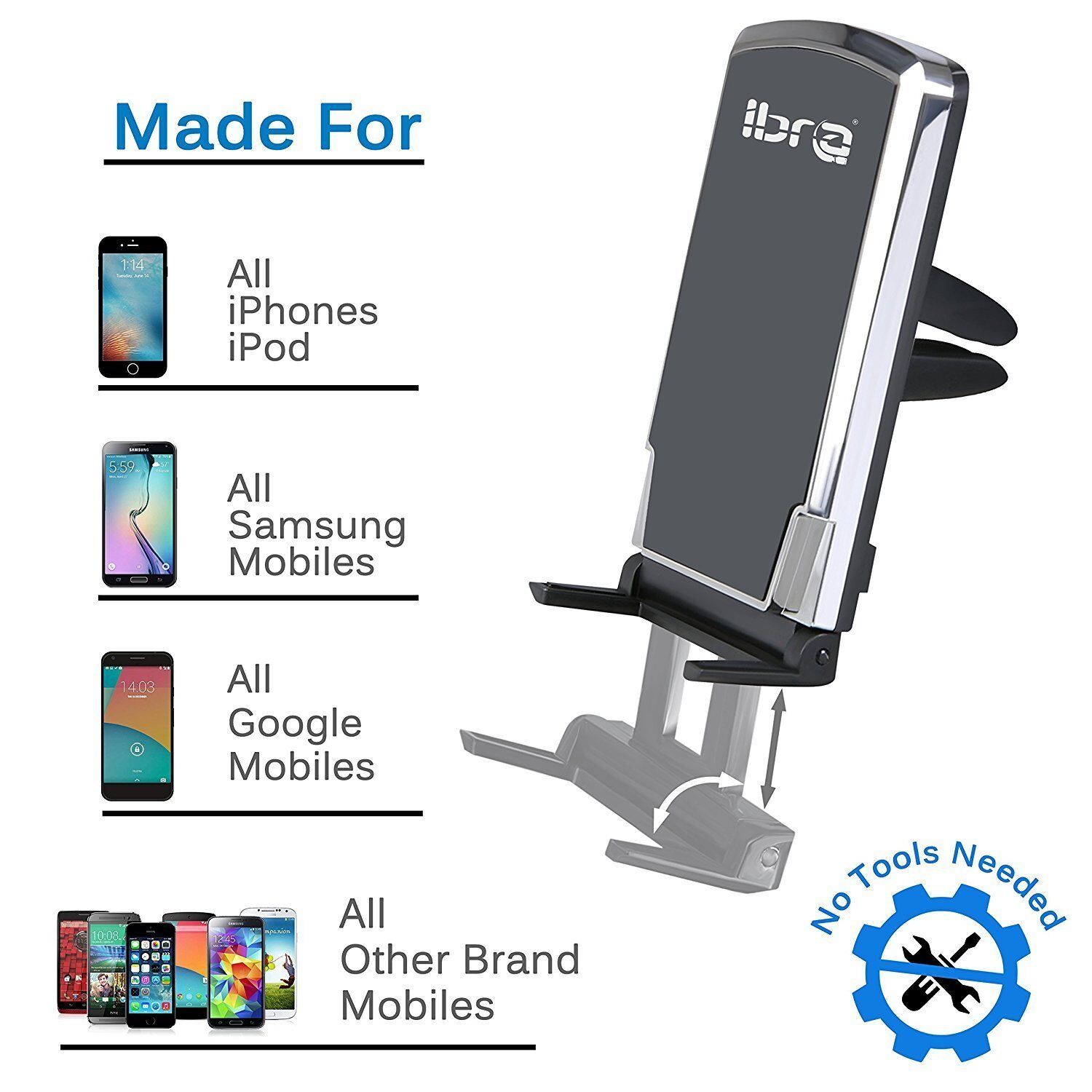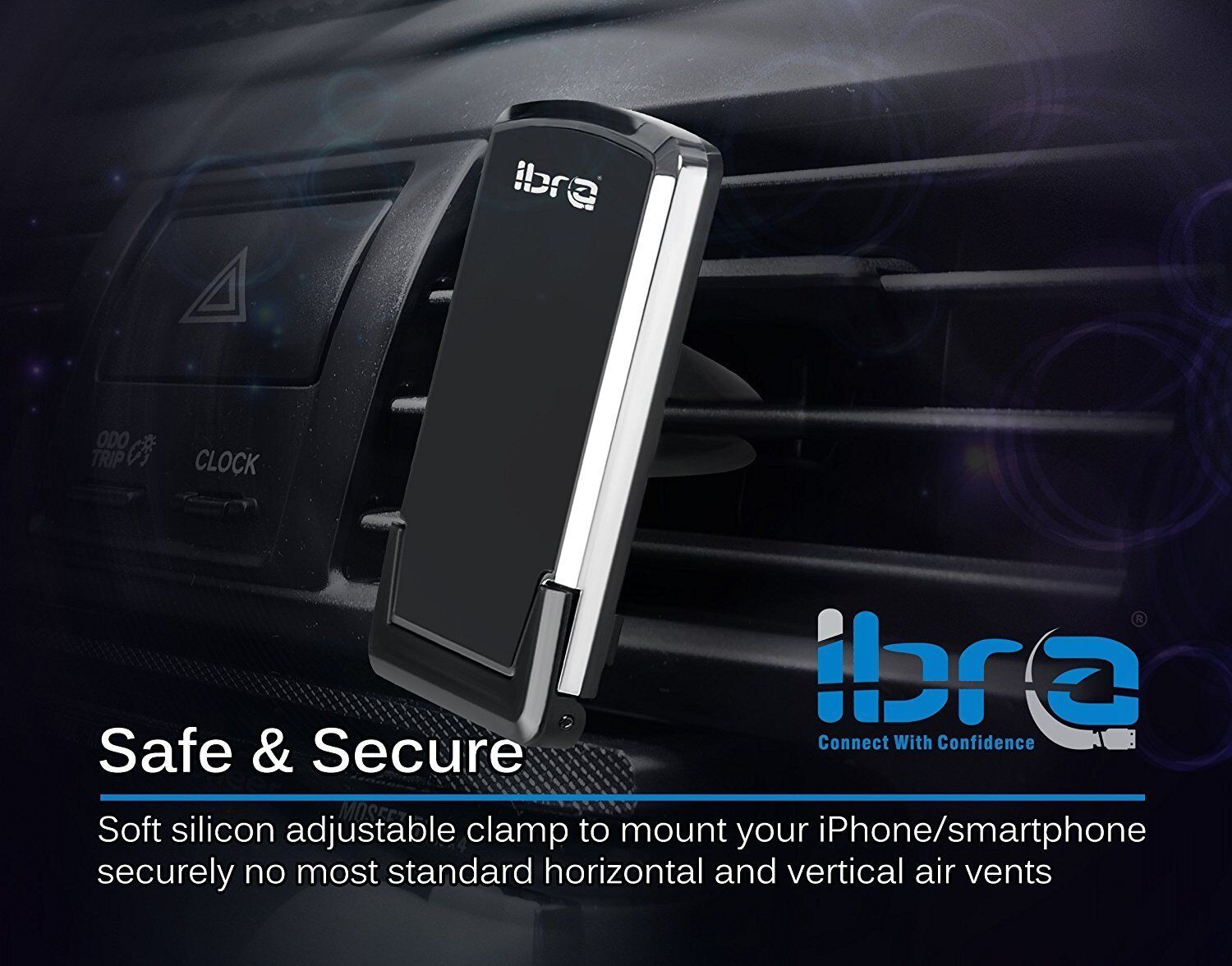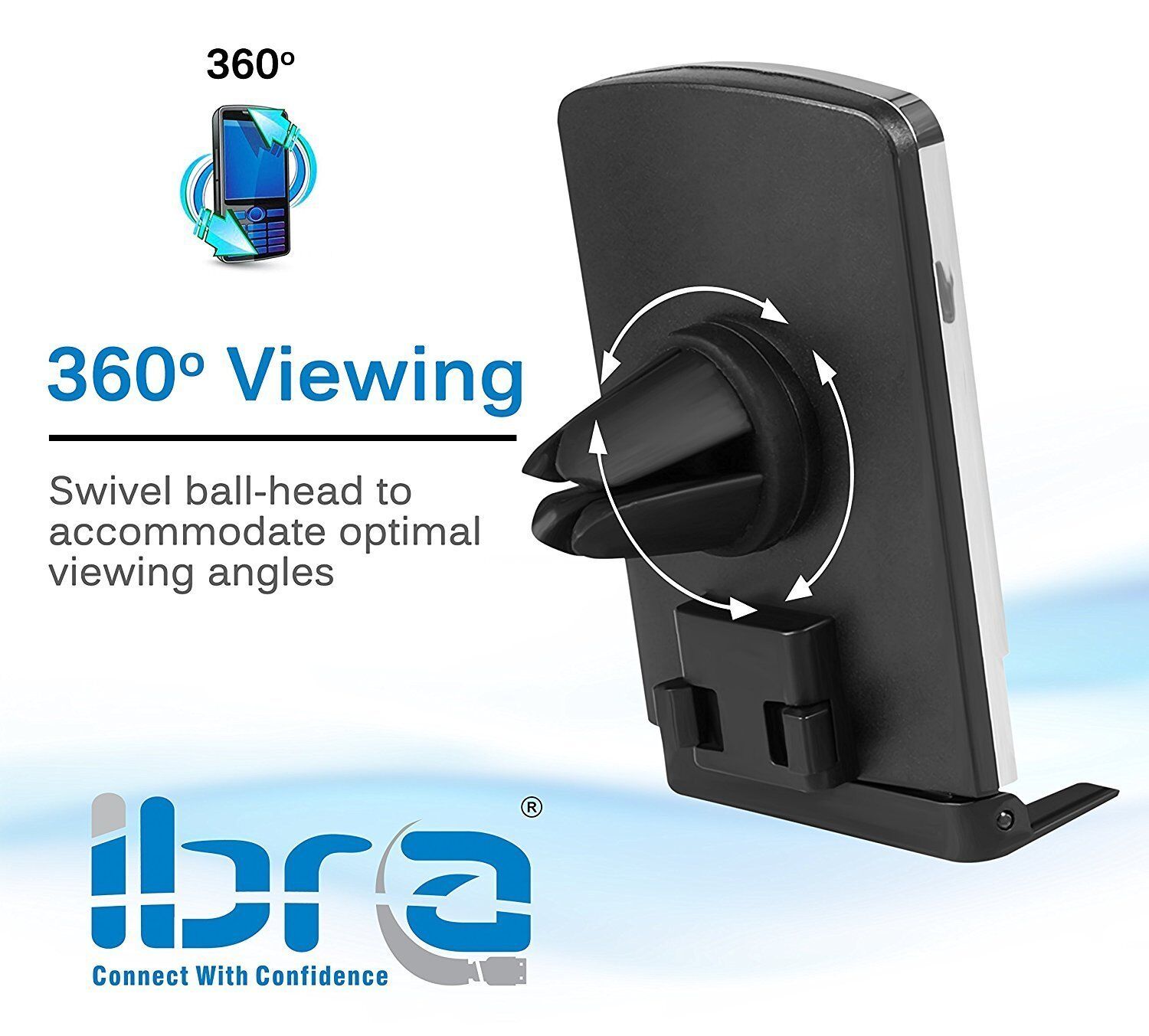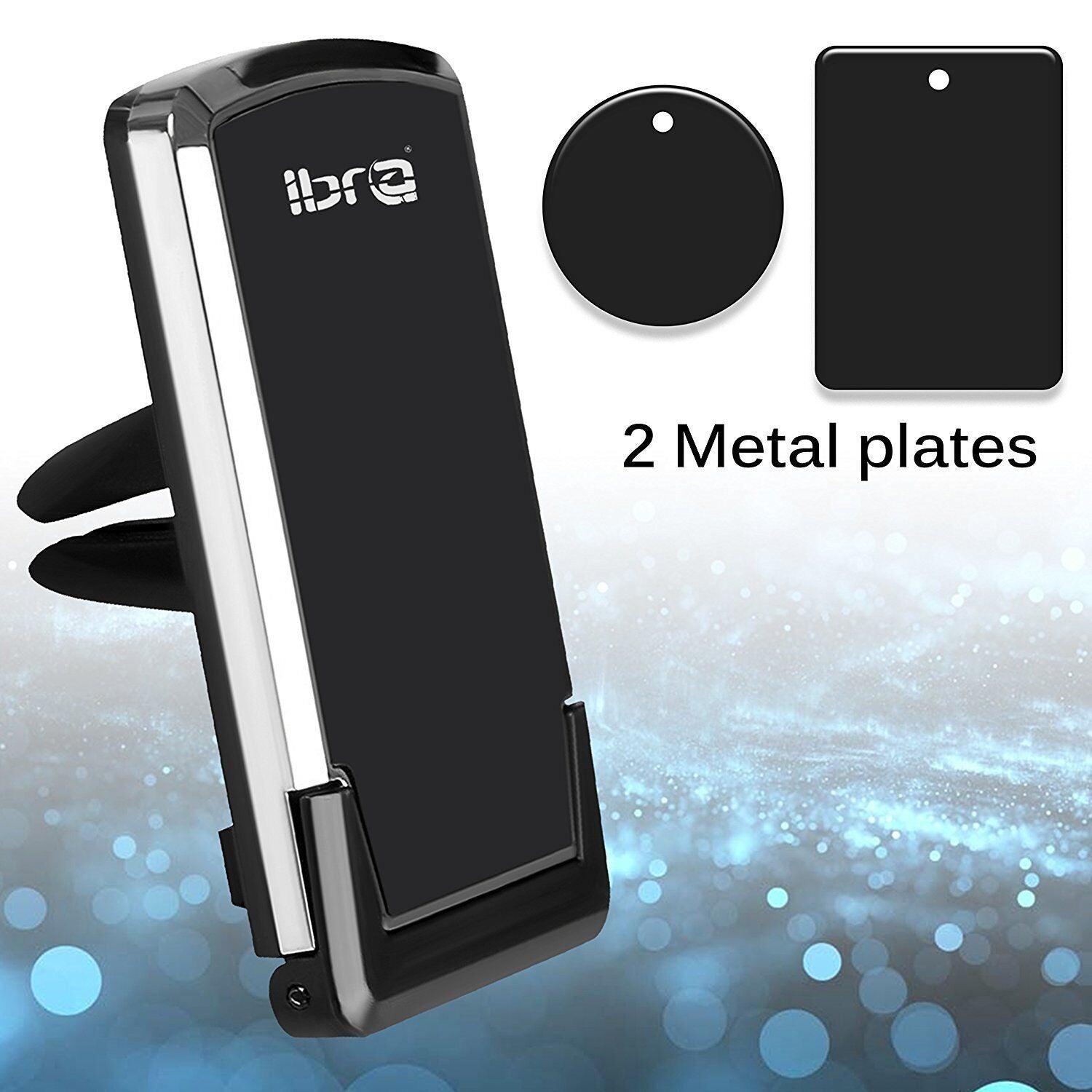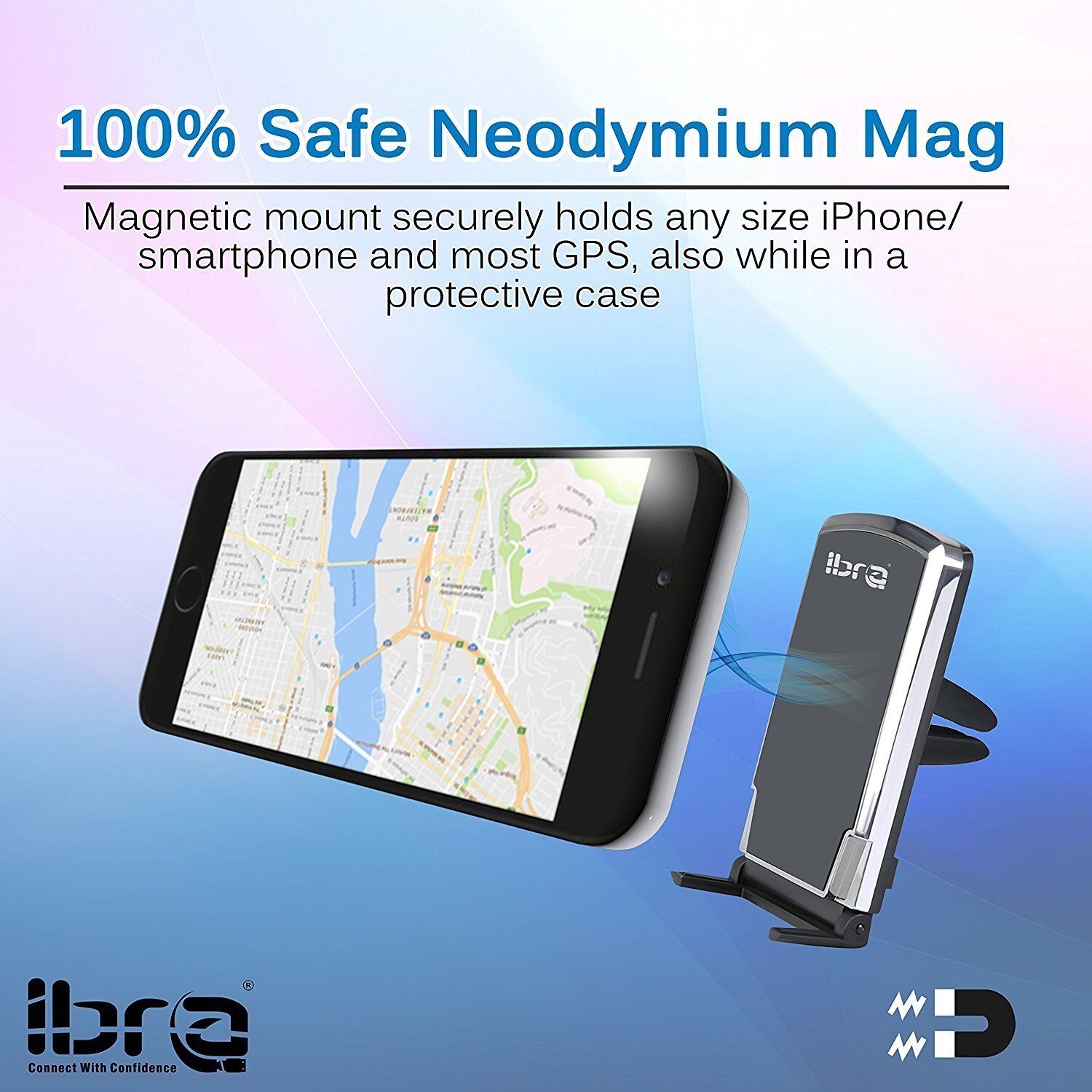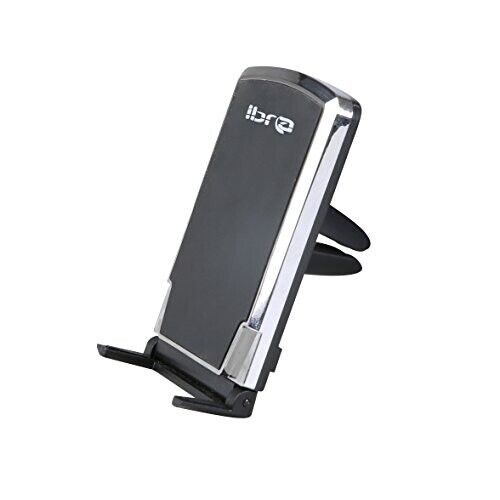 Universal Magnetic Phone Car Mount Holder for Smartphones and Mini Tablets
About this item
Powerful Magnetism: Quadra nickel plated magnet provides significant and circulated magnetic field, which gives the holder extended life period and stronger magnetic force, no chance of dropping off
IBRA STURDY BASE: The high quality rubber construction of the base of the mount is unique and very functional as well. It guarantees that the base of the mount will solidly hold the magnetic head of the mount, to help keep your smartphone in place, regardless of road vibrations or impacts.
SWIVELS YOUR DISPLAY: Rotate your smartphone and swivel your display as you please. The base of the mount remains fixed into the air vent of your car and does not move, no matter how much swiveling or rotation you do. This guarantees that your smartphone will always remain in your preferred position
Premium Design: Perfectly polished surface with carved logo. Humanized design create easy installation and one-handed operation
EASY TO USE: This is an Air vent universal smartphone magnetic car mount holder is 10 times easier to use than any other magnetic phone mount holder due to its simple and complementary design. It has a sturdy rubber base and a powerful magnetic head for holding smartphones. Car Mount iPhone X 7 6, Car mount iphone 6 plus, and other devices,
IBRA Universal Air Vent Magnetic phone Car Mount Holder Black

Setting your phone on a mount in your car has never been easier! IBRA Air Vent Car Mount for smartphones saves you the hassle of placing your smartphone securely to make sure it doesn't fall just push it in the air vent! The IBRA Air Vent Mount features a magnetic technology, which means your smartphone will be secure and have no chance of falling. When a phone is secure in place, it becomes easier to use for GPS navigation too.

Features * The high quality 360 degree ball mount allows you to adjust to any angle, so you can always keep your phone fully in view. * Navigation is extremely easy with this magnetic car mount. It can easily rotate, fix, or tilt to any angle that best assists the viewer of the phone. * The magnetic technology is safe to use, and will not harm any smartphone. The carbon steel plates inside the magnetic car mount are ultra thin and designed in a way that it provides powerful holding power as well as absorbing magnetic instability. Along with being safe, it is also powerful, it attracts any phone to it quickly - this is the auto-mount feature.
You will get free shiping option for all orders over 25 GBP. "All cables ordered Monday to Friday before 3pm will be shipped on the Same Day Via Royal Mail 1st Class Delivery Service". Goods other than cables are shipped out Monday to Friday for delivery on your choosen service. We aim to ship all goods within 1 working days of receiving your payment. Buyers in the Highlands and Islands maybe asked to pay a shipping surcharge, this is £9.95 for larger items. Free for small packet items. We will contact you before shipping if this is applicable. Goods valued at over £50 are shipped by courier. A signature is required on delivery for signed for deliveries we use TNT,DHL,UPS and Parcel Force as required. We will where possible provide live tracking information - this will be emailed to you.
Goods must be paid for in full before shipping and must be paid for within 7 days. If you change your mind, simply let us know and we will cancel the transaction.All your payments details will be secured as we use 248bit SSL security.